ABOUT SWITCH PICK
We are a couple of guitarists who have designed Switch Pick. Andy is a professional guitarist and Paul is an aerospace engineer.
Great care has been taken to get the geometry and grip of Switch Pick as perfect as possible. Professional guitarists and bands and are keen to endorse and share our product with you.
With just a simple finger movement you can effortlessly switch between gauges 0.6mm and 1.2mm enabling a greater degree of flexibility and dynamic expression without having to change picks or compromise technique.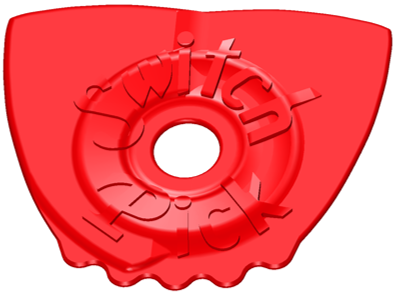 Our Design Aims
We have taken great care to get the geometry just right and worked closely with guitarists to get the feel of switch pick perfect
Incorporated within the design, raised lettering and a centre hole provide a non slip surface , ensuring the pick stays in your hand
Design the surface detail to ensure the pick stays in your hand regardless of strumming intensity
Provide a variety of colours and custom markings